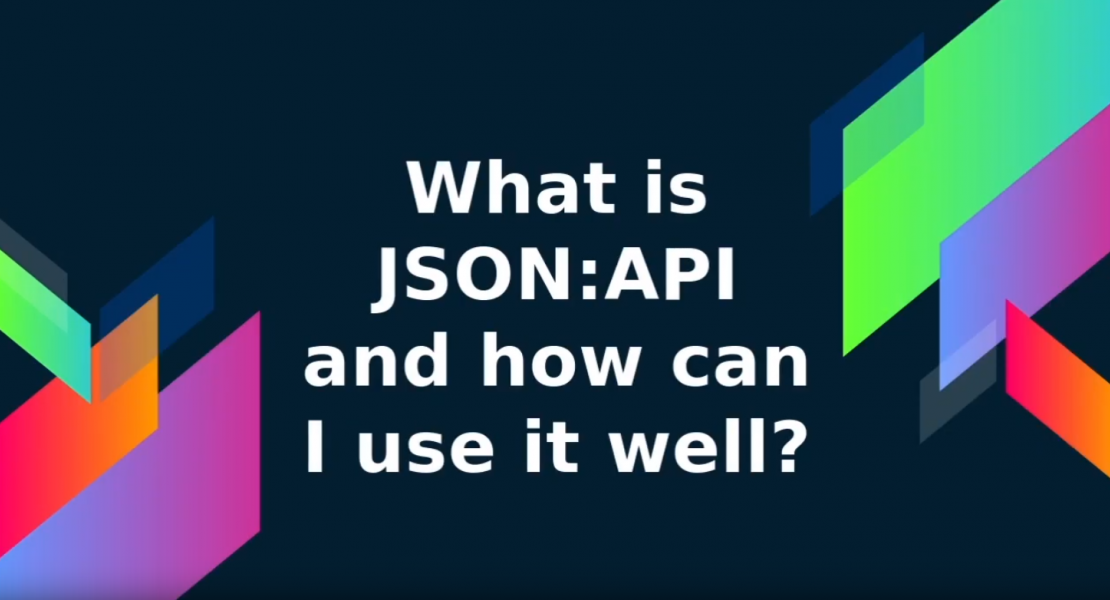 Abstract
presentation PDF download here
What is JSON_API and how can I use it well
 You will learn about… JSON API Drupal module Extend it
 Stop deciding unimportant things. Start working
 Defines: Transport Interaction
 Creative Commons specification Strongly driven by FE & UX experts
 Why this one? Since there are others, and there is GraphQL as well.
 141 repos 18 languages Client & Server
 With a highlight on its flexibility
 Response to the typical problems
1. TRANSPORT FORMAT
Format ID GLUE Data Hypermedia
2. RESOURCE INTERACTION
Uses REST
Typical request
Response to the typical problems
The typical solutions
EXTREMELY SIMPLE Your project will have way more stuff than this!
Resource embedding
Sparse fieldsets
Collections and filters
WRITE URL QUERIES
Every consumer has different data needs. The server (Drupal) cannot choose what those are.
Every resource 4 "endpoints"
3. PERFORMANCE
Benchmarking JSON API
Benchmarking core HAL JSON
Results (core): anonymous
Results (jsonapi): anonymous
AVOID BOOTSTRAPS
4. DRUPAL MODULE
It is in Drupal core!
Oriented to entity bundles
Customize your API with JSON:API Extras
JSON:API cross bundles
JSON:API hypermedia
Do not have the client app check the product stock API
JSON:API Resources
OpenAPI
Speaker
JSON API developer
API-First initiative co-coordinator.
Co-maintainer and co-author of Contenta CMS.
at Drupal.org